One805LIVE! 2022 Tickets on Sale Now
August 18, 2022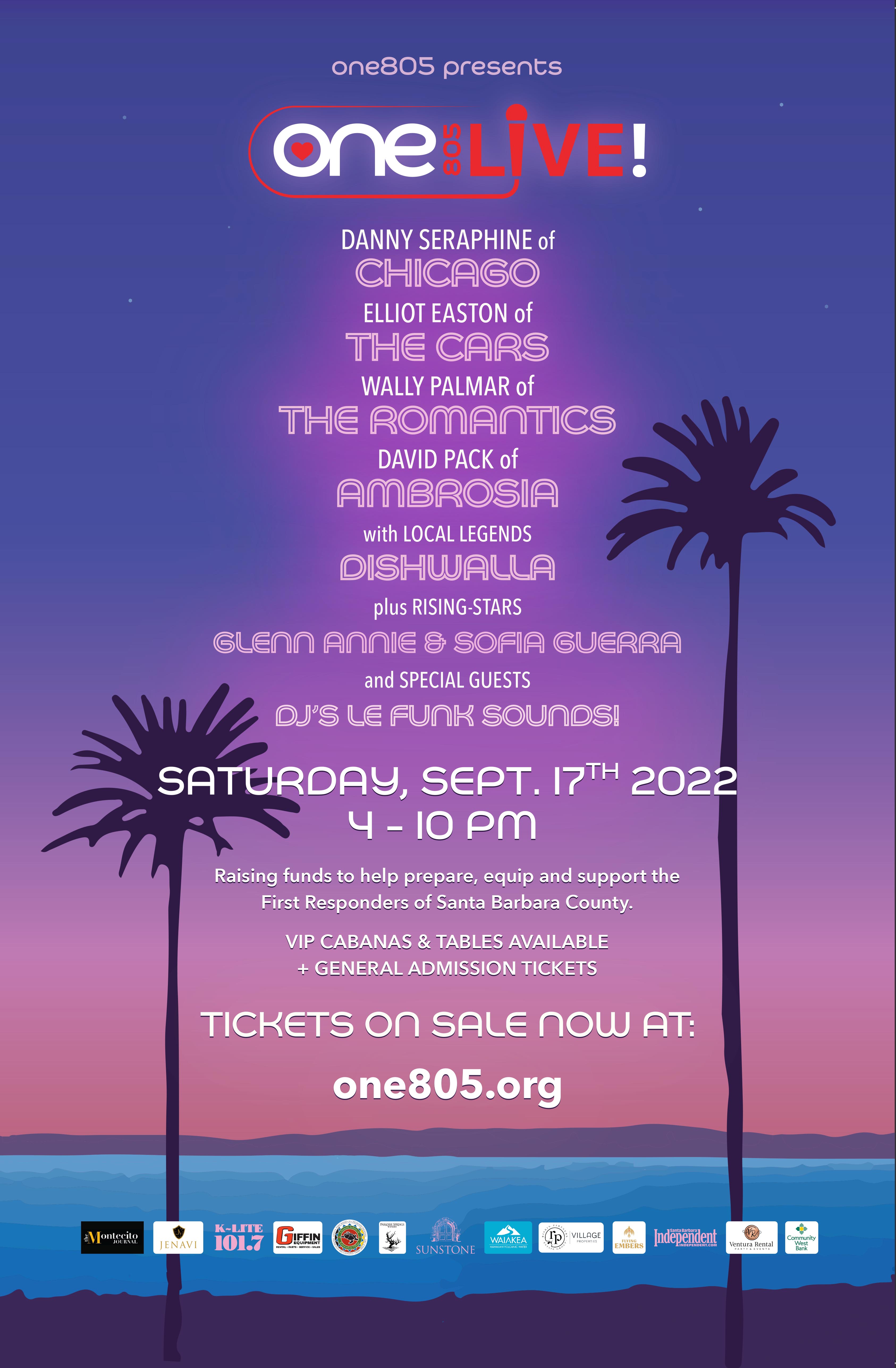 A not to be missed donor appreciation event for 2000 guests at a private Summerland oceanside estate, with great music, great food and friends. Founds raised stay local, helping prepare, equip and support the first responders of Sanata Barbra County.
VIP Cabanas, VIP tables & general-admission tickets on sale NOW!
Gates open 4pm, Curfew 10pm.