One805LIVE! Fall 2023
September 22, 2023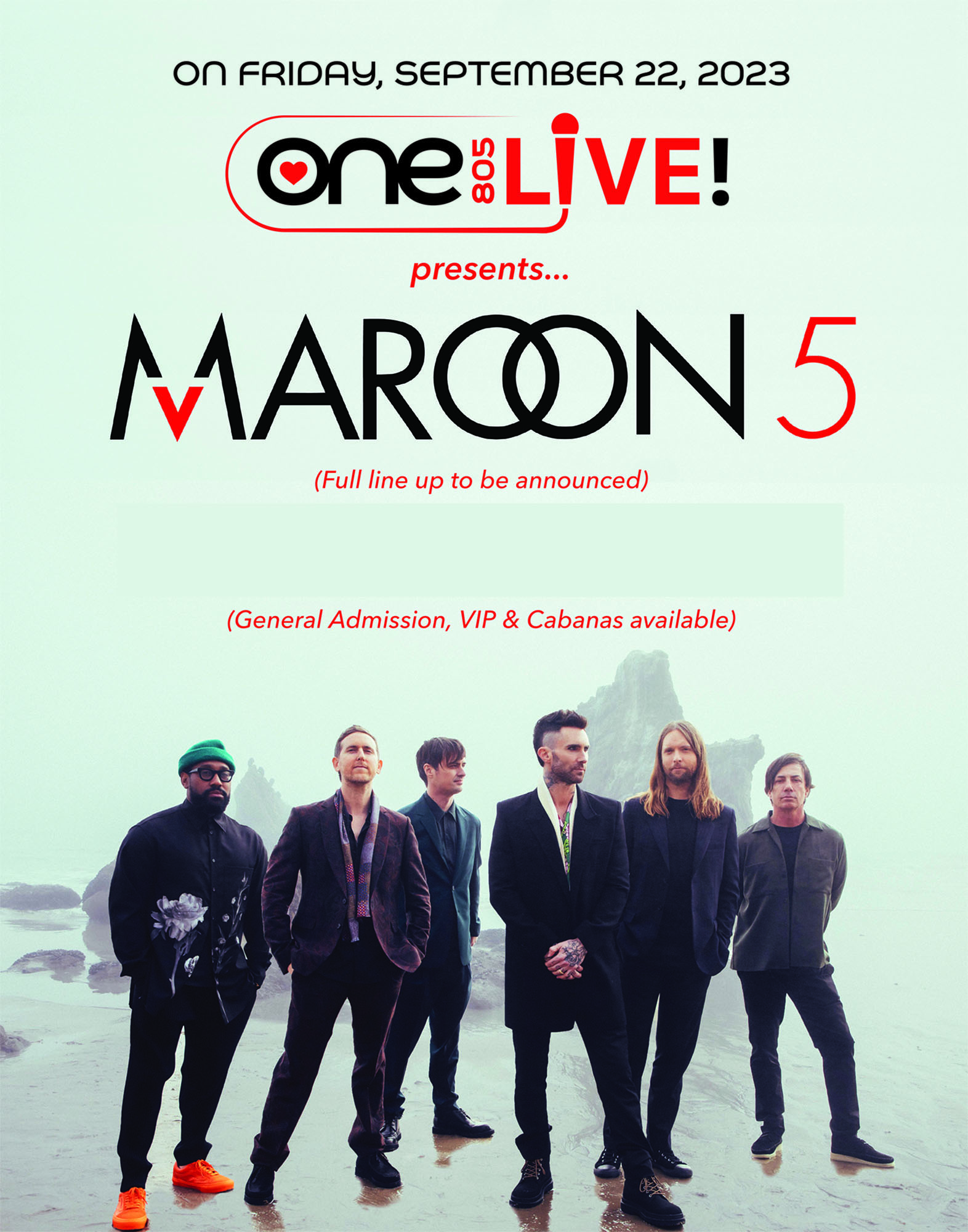 One805 is thrilled to announce that supergroup Maroon 5 will be headlining the Fall One805LIVE! Festival. The Fall One805LIVE! concert is One805's flagship event, and will once again take place on the oceanside estate of Kevin and Christine Costner in Summerland, with proceeds going towards supporting First Responders throughout the county. The band has released seven studio albums, had nine tours and 13 Top 20 songs in the UK alone, and played a Superbowl halftime show. In addition to Maroon 5, the concert will feature a star-studded lineup of other artists, and as always promises to be a night to remember. Maroon 5 will be coming off their Las Vegas Residency before continuing their world-tour, and we are so fortunate to have a headliner of this caliber generously donating their time and talent to support One805. This is an incredible opportunity for us to bring the community together and show our support for our local First Responders. We will be making further announcements about the line-up in the coming months.
Tickets on sale 2nd April 12pm
Stay Updated
Please direct all press or media enquiries to rwestonsmith@one805.org.