One805 continues to increase public safety across our beautiful county
March 16, 2021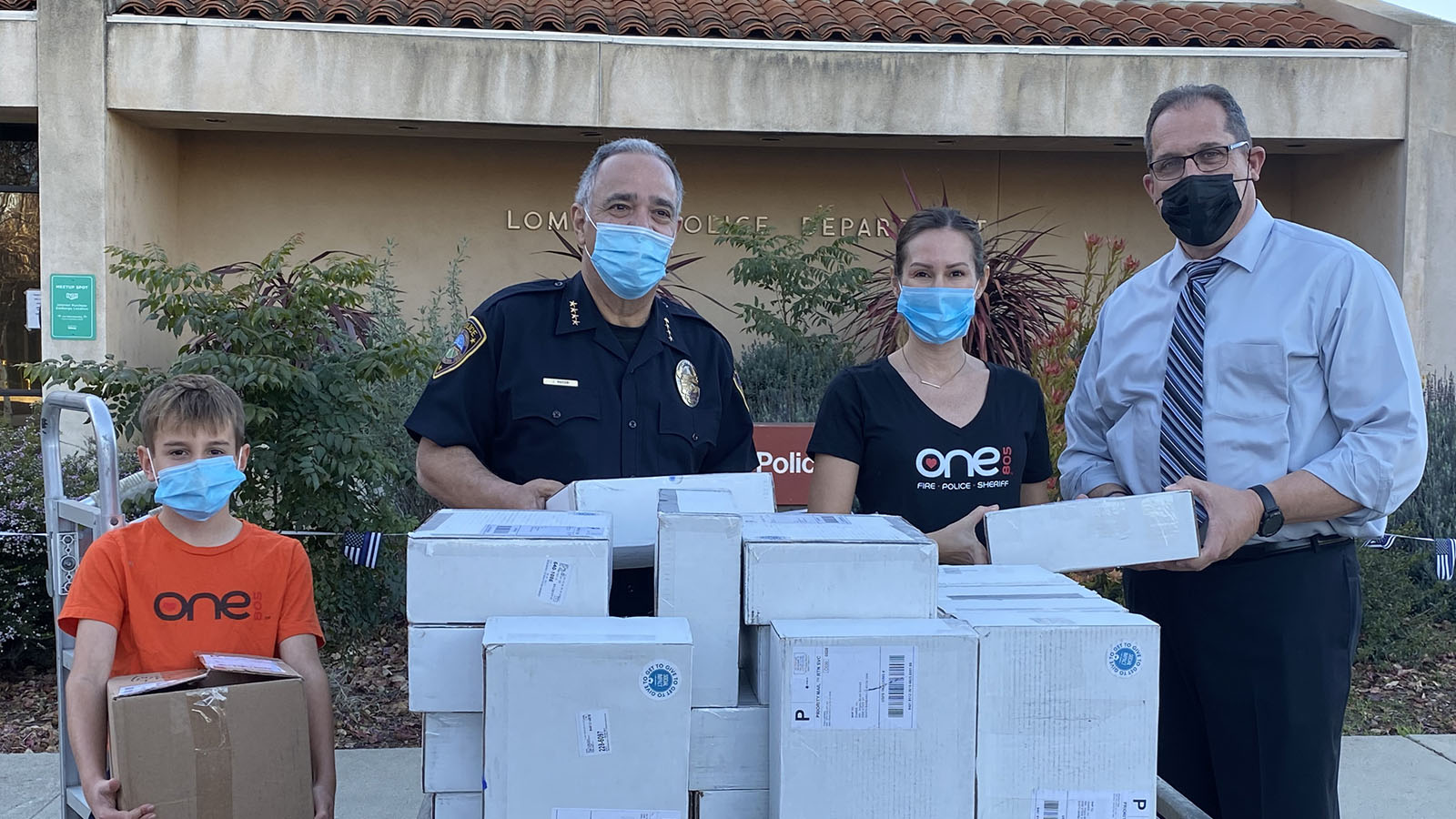 Thanks to your support, One805 continues to increase public safety across our beautiful county. Addressing the coronavirus emergency remains our focus from delivering supplies, to assisting with the vaccination rollout. New double masking recommendations from the CDC combined with the community re-opening, has increased the need for masks and sanitizer.
With public schools re-opening, many were in immediate need of additional masks and hand sanitizers. As an emergency response organization, One805 was positioned to quickly deliver. "Organizations like One805 make me proud to be a part of the Santa Barbara community, thank you for your donation for our students" proclaimed Harding Elementary School Principal, Veronica Binkley.
The 45 sanitizing foggers purchased through your donations are constantly being put to good as are the helicopter rescue harnesses! New public safety needs are currently being identified by our Advisory Council and will be the focus of this years' fundraising goals, we will keep you posted on needs as they arise.
One805 continues to support first responding departments to ensure they have enough personal protective equipment for themselves and to distribute when responding to public assistance calls. Upon consultation with our Advisory Council (the heads of each department), this month we delivered 300 disaster kits to the Lompoc Police and Fire Departments. Each hand packed kit contains two masks, soap, sanitizing wipes, hand sanitizer, tissues and a note of encouragement.
Our celebrity virtual fundraiser has been changed to an in-person event, stay tuned for One805's unique and fabulous covid-safe fundraiser! Please follow One805 on social media for the latest on our public safety initiatives. Sign up for our emergency Twitter feed for immediate public safety information.