The One805 Advisory Council
We are proud that the heads of all 11 First Responder departments in Santa Barbara County sit on the One805 Advisory Council:
Santa Barbara County Sheriff - Sheriff Bill Brown
Santa Barbara County Fire - Fire Chief Mark Hartwig
Santa Barbara City Police - Police Chief Kelly Ann Gordon
Guadalupe Police & Fire - Police & Fire Chief Michael Cash
Santa Maria Fire - Interim Chief Jim Clayton
Lompoc Fire - Fire Chief Brian Fallon
Carpinteria-Summerland Fire - Fire Chief Greg Fish
Santa Barbara City Fire - Fire Chief Chris Mailes
Lompoc Police - Interim Chief Kevin Martin
Santa Maria Police - Police Chief Marc Schneider
Montecito Fire - Fire Chief Kevin Taylor
With the guidance and active collaboration of all our County Chiefs, One805 is able to keep our finger on the pulse of what is happening in our First Responder community county-wide. Their oversight also enables us to ensure that all funds raised are quickly directed to where they are most urgently needed, to maximum effect. No other non-profit can do that.
Executive Board Members
One805 is an all-volunteer organization, ensuring that the maximum amount of funds can go directly to our cause.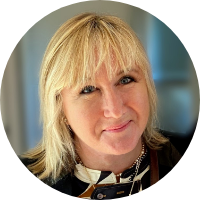 Kirsten Cavendish Weston-Smith
Co-Founder/Chairman & CEO
Kirsten Cavendish Weston-Smith is a strategic thinker and creative leader with connections and experience in the world of entertainment and music. She has focused her passion and artistry as an active volunteer board member of One805. On The Kick Ash Bash she was responsible for the event design, talent acquisition and stage production and has worked on all of the subsequent One805 fundraising. Her dedication to non profits led her to serve on the board of Dream Foundation, and become involved in other local non profits over the years as a Santa Barbara resident. Kirsten is the Founder and President of Brainstorm Creative, Inc. a marketing and global commercial production company, and the Founder and CEO of the Cavendish Fante Picture Company. Her companies have worked for many of the Fortune 500, and won acclaim at film festivals including Cannes. Born and educated in London, and brought up between England and Venice, Italy. Kirsten, at last count, has worked in 44 countries, speaks passable Italian and lousy French.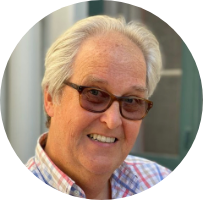 Richard Weston-Smith
Co-Founder & COO
In 2018 when tragedy struck Richard Weston-Smith, a 30 year resident of Santa Barbara was eager to help organize the original Kick Ash Bash appreciation event and fundraiser. Under his guidance, the Kick Ash Bash generated hundreds of millions of media impressions worldwide, and Richard has since been instrumental in nurturing One805 into the growing non-profit that it is today. Now, as a co-founder and COO of the One805 Executive Board, Richard offers his extensive background in marketing and communications strategy to aid in the success and exposure of the organization. When not volunteering for One805, Richard is a global marketing executive for an international life-sciences company. His passion for our First Responders wellbeing and preparedness is evident in the energy he brings to our team. After seeing the continual need for emergency equipment and services, Richard has become a tireless advocate for generating community support for our First Responders, year in and year out.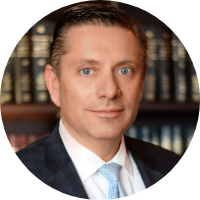 John J. Thyne III
Chief Financial Officer/Co-Founder
John J. Thyne III ("Tine") is an attorney, a real estate broker, and a professor of law at the Santa Barbara and Ventura Colleges of Law. He is married to Olesya Thyne, a high profile Realtor® in Santa Barbara. John is a partner in the estate planning law firm, Thyne Taylor Fox Howard, LLP and is C.E.O. of Goodwin & Thyne Properties, a real estate brokerage company in Santa Barbara. John serves on the Board of Directors of the Santa Barbara County Bar Association and the Santa Barbara County Bar Foundation. Among his awards John has been recognized as "Most Distinguished Leader of Santa Barbara" by Leadership Santa Barbara County in 2014 and was a finalist for the national "Golden Rule Award" for volunteerism. Thyne is a proud supporter of First Responders, co-founding One805 and currently serving as CFO of the Executive Board. Mr. Thyne earned a Juris Doctor degree from the University of Tulsa, College of Law and a Bachelor of Arts degree in English/Biology from the University of Connecticut.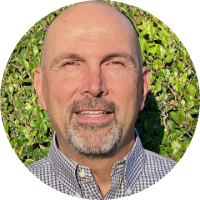 Tony Pighetti
Board Member & Firefighter Liaison
Tony Pighetti is a retired firefighter with 30 years in the City of Santa Barbara Fire Department. Late in his career he was promoted to the Training Division, and he will tell you it was the highlight of his career. There he realized the need for a fresh look at the mental toll firefighting takes on the firefighter and their families. Currently Tony is the Regional Coordinator for the Operational Area Fire Department Peer Teams within Santa Barbara County which includes 8 different agencies and jurisdictions. In the last two years the peer teams along with the support of culturally competent clinicians have supported over 100 firefighters. The support being offered is truly saving careers, lives and families. Tony was introduced to the One805 group right after the Thomas Fire and stayed with the organization as a firefighter liaison through the Kick Ash Bash. It has been his dream to join the One805 team and use the connection between the local community and first responders to continue to support mental health and wellness among First Responders.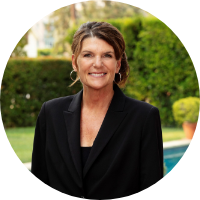 Catherine Remak
Board Member
With over three decades of experience in radio broadcast, Catherine Remak has one of the most recognizable voices in the Santa Barbara community. Remak has been the co-host of the long-running "Gary and Catherine in the Morning" show on KLITE for the last 29 years. Remak is known as a "champion for nonprofits," collectively volunteering thousands of hours as an emcee, host and auctioneer at countless events and helping to bring significant exposure and millions of dollars to local agencies. Named Woman of the Year by the Santa Barbara Foundation in 2020.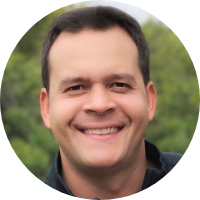 Teddy Cabugos
Board Member
Teddy Cabugos is Owner and President of the Canvinia company group, which includes the Santa Ynez Valley's Sunstone Winery. Cabugos has plans to take tourism in the Valley and Santa Barbara County to an all-new level. Prior to Sunstone, Cabugos served as Vice President of Radical Studios, a Hollywood-based, multimedia studio specializing in IP creation, publishing, and filmed entertainment for global audiences. Cabugos focused on marketing, sales, and business development, as well as hosting and coordinating entertainment events. Cabugos is a fourth generation Santa Barbaran. Growing up on the Mesa, Cabugos attended local public schools. Cabugos is an active member of the Vikings of Solvang, and an avid philanthropist within the Santa Barbara community, frequently donating to many local schools and charitable organizations. Cabugos is married to his wife and business partner, Djamila Cabugos, with whom he has two young sons.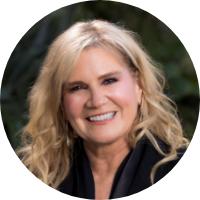 Joanne Funari
Board Member
is Executive Vice President and Chief Operating Officer of American Riviera Bank. Previously, she held executive positions at Heritage Oaks Bank, Santa Barbara Bank & Trust, and Bank of New York and was a founder and organizer of Business First National Bank. She received a BS degree in Finance from Le Moyne University, and a graduate degree with honors from Pacific Coast Banking School. An active volunteer in Santa Barbara, she is currently Secretary of the Police Foundation and serves on boards of the Downtown Organization, UCSB Economic Forecast Project, and Santa Barbara Zoo. She represents the First District on the County Finance Corporation, and is on the Steering Committee of the South Coast Business & Technology Awards. Past president of the Chamber of Commerce of the Santa Barbara Region and Goleta Valley, Joanne also served on the Goleta Valley Cottage Hospital Foundation and Foundation for City College boards and was La Presidenta and CEO of Old Spanish Days. Joanne moved to Santa Barbara in 1991 with husband Carlos and son Ryan.
---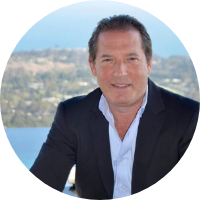 Eric G. Phillips
Co-Founder & Board Member Emeritus
Eric G. Phillips is the founder and CEO of Phillips Enterprises, LLC, a national investment vehicle and the founder and CEO of Phillips Acquisitions, LLC, a national real estate acquisition company. Eric is also the founder and CEO of Phillips Property Management, LLC, a real estate property management company specializing in student housing. He has served for years on the Santa Barbara Police Foundation Board, on the Granada Theater/Santa Barbara Center for The Performing Arts, the board of the Santa Barbara International Film Festival. Phillips was the inspiring force behind the original Kick Ash Bash, and afterwards a co-founder of One805.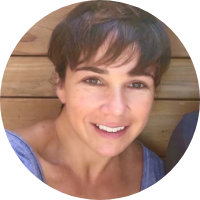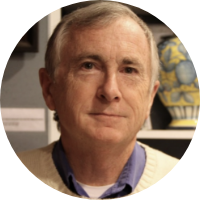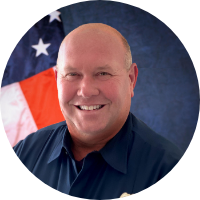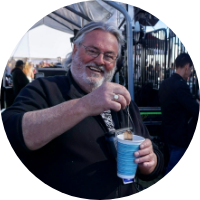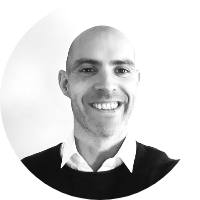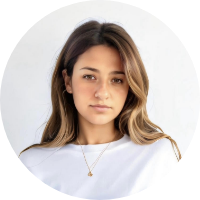 Ambassadors & Friends
Thank you to our One805 Ambassadors & Friends for all of your help and support!
Our Partners
We keep good company! Our partners support us because they care about our First Responders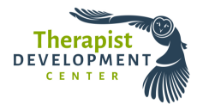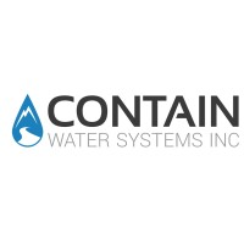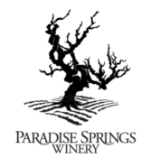 Honorary Board
Thank you for all of your help and support!
Christine & Kevin Costner
Teran Davis & Rand Rosenberg
Cyndee Howard & Lesley Cunningham
The Muller Family Foundation