The One805 Advisory Council
We are proud that the heads of all 11 First Responder departments in Santa Barbara County sit on the One805 Advisory Council:
County Sheriff: Sheriff Bill Brown; County Fire: Chief Mark Hartwig; Santa Barbara City Police: Acting Chief Marylinda Arroyo; Santa Barbara City Fire: Chief Chris Mailes; Santa Maria Police: Chief Marc Schneider; Santa Maria Fire: Chief Todd Tuggle; Montecito Fire: Chief Kevin Taylor; Carpinteria Fire: Chief Greg Fish; Acting Fire Chief Scott Nunez; Lompoc Police: Chief Joe Mariani; Guadalupe Police/Fire: Chief Michael Cash
With the guidance and active collaboration of all our County Chiefs, One805 is able to keep our finger on the pulse of what is happening in our First Responder community county-wide. Their oversight also enables us to ensure that all funds raised are quickly directed to where they are most urgently needed, to maximum effect. No other non-profit can do that.
Founder Board Members
One805 is an all-volunteer organization, ensuring that the maximum amount of funds can go directly to our cause.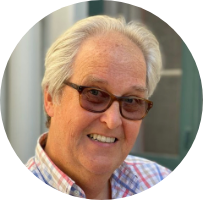 Richard Weston-Smith
President/Co-Founder
In 2018 when tragedy struck Richard Weston-Smith, a 30 year resident of Santa Barbara was eager to help organize the original Kick Ash Bash appreciation event and fundraiser. Now, as a founding member and President of the One805 Executive Board, Richard offers his extensive background in Marketing & Communications to aid in the success and exposure of the organization. Richard has worked on projects in 40 countries involving large scale project management, branding, marketing and communications for high profile companies such as Virgin Galactic, FedEx, Apple, Nike, BMW, Four Seasons and many more. His passion and skill set has made him invaluable to our team. The Kick Ash Bash generated hundreds of millions of media impressions worldwide while raising much needed funds. Seeing the need for sustained support, Richard has been instrumental in growing one805 into the successful non-profit that it is today. After seeing the continual need for emergency equipment and services, Richard has become extremely passionate about supporting First Responders year in and year out.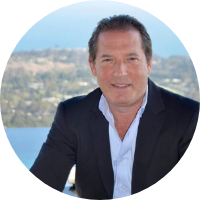 Eric G. Phillips
Chief Executive Officer/Co-Founder
Eric G. Phillips is the founder and CEO of Phillips Enterprises, LLC, a national investment vehicle and the founder and CEO of Phillips Acquisitions, LLC, a national real estate acquisition company specializing in student housing. Eric is also the founder and CEO of Phillips Property Management, LLC, a real estate property management company specializing in student housing. He has served for years on the Santa Barbara Police Foundation Board, on the Granada Theater/Santa Barbara Center for The Performing Arts, the board of the Santa Barbara International Film Festival and is currently on the Santa Barbara Police Foundation Board. Phillips brings this experience to his role as the CEO /Co-Founder of One805's Executive Board. Eric is committed to supporting First Responders – taking care of those who take care of us. Phillips was born and raised in California. He received a BA from the University of Texas at Austin. He resides in Montecito, CA with his wife, Nina. They have three grown children: Ariana, Michael and Robert.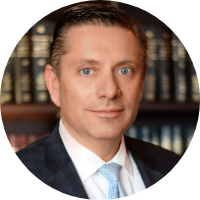 John J. Thyne III
Chief Financial Officer/Co-Founder
John J. Thyne III ("Tine") is an attorney, a real estate broker, and a professor of law at the Santa Barbara and Ventura Colleges of Law. He is married to Olesya Thyne, a high profile Realtor® in Santa Barbara. John is a partner in the estate planning law firm, Thyne Taylor Fox Howard, LLP and is C.E.O. of Goodwin & Thyne Properties, a real estate brokerage company in Santa Barbara. John serves on the Board of Directors of the Santa Barbara County Bar Association and the Santa Barbara County Bar Foundation. Among his awards John has been recognized as "Most Distinguished Leader of Santa Barbara" by Leadership Santa Barbara County in 2014 and was a finalist for the national "Golden Rule Award" for volunteerism. Thyne is a proud supporter of First Responders, co-founding One805 and currently serving as CFO of the Executive Board. Mr. Thyne earned a Juris Doctor degree from the University of Tulsa, College of Law and a Bachelor of Arts degree in English/Biology from the University of Connecticut.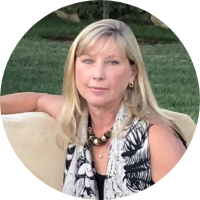 Nina Phillips
Executive Board/Co-Founder
Nina Phillips has a strong commitment to the communities she lives in and has provided design consultation, program development, and fundraising assistance to numerous non-profit organizations over the years. In Santa Barbara, she committed time to The Granada Theatre/Santa Barbara Center for the Performing Arts, Santa Barbara Police Foundation and At Ease Counseling Program. As the former head of the Graphic Department at Skidmore, Owings and Merrill architectural firm in New York, Nina has translated that experience in to designing logos, print material, and fundraising tools for faith organizations, schools, and community groups. She has chaired numerous educational programs and fundraising events. A sculpture she designed was installed in the main sanctuary of Temple Beth Israel in Austin, TX and she was responsible for design motifs for several private airplanes which included clients such as the Sultan of Brunei. In 2018, her joint efforts on The Kick Ash Bash raised over $2MM for Santa Barbara County First Responders.
Kirsten Cavendish Weston-Smith
Executive Board/Co-Founder
Kirsten Cavendish Weston-Smith previously served on the board of Dream Foundation for three years, during which time she set up a new marketing committee and completely overhauled the marketing, communications and event strategy. A talented storyteller, strategic-thinker and creative-director for over 25 years, Kirsten has produced award-winning film productions, commercials, large events and content-marketing for Fortune 500 companies, tech startups and non-profits. Early in her career, in London, she worked in advertising as creative director on the BMW and American Express accounts, before moving to Los Angeles and starting her own commercial production company. Moving behind the camera, Kirsten directed commercial projects for clients like FedEx, Kodak, Nike, BMW, Four Seasons, Microsoft and Virgin, gaining invaluable insight into brand-strategy, logistics, budget and production management.. She then started her own feature and documentary film production company, winning accolades from numerous film festivals, including Cannes. Kirsten brings to One805 a wealth of experience in managing teams of people to deliver world-class creativity and content. In 2018 Kirsten was responsible for the design, talent acquisition and overall stage production of the Kick Ash Bash – the largest non-profit event ever staged in Santa Barbara.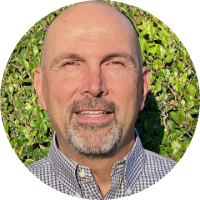 Tony Pighetti
Firefighter Liaison
Tony Pighetti is a retired firefighter with 30 years in the City of Santa Barbara Fire Department. Late in his career he was promoted to the Training Division, and he will tell you it was the highlight of his career. There he realized the need for a fresh look at the mental toll firefighting takes on the firefighter and their families. Currently Tony is the Regional Coordinator for the Operational Area Fire Department Peer Teams within Santa Barbara County which includes 8 different agencies and jurisdictions. In the last two years the peer teams along with the support of culturally competent clinicians have supported over 100 firefighters. The support being offered is truly saving careers, lives and families. Tony was introduced to the One805 group right after the Thomas Fire and stayed with the organization as a firefighter liaison through the Kick Ash Bash. It has been his dream to join the One805 team and use the connection between the local community and first responders to continue to support mental health and wellness among First Responders.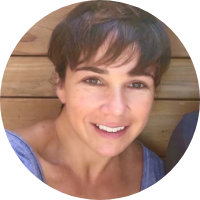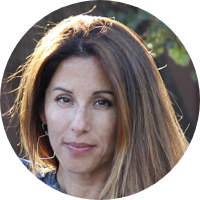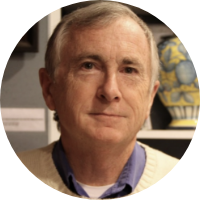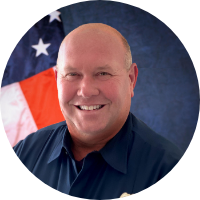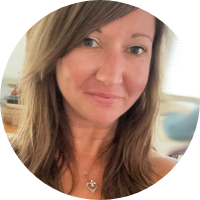 Ambassadors & Friends
Thank you to our One805 Ambassadors & Friends for all of your help and support!
Our Partners
We keep good company! Our partners support us because they care about our First Responders